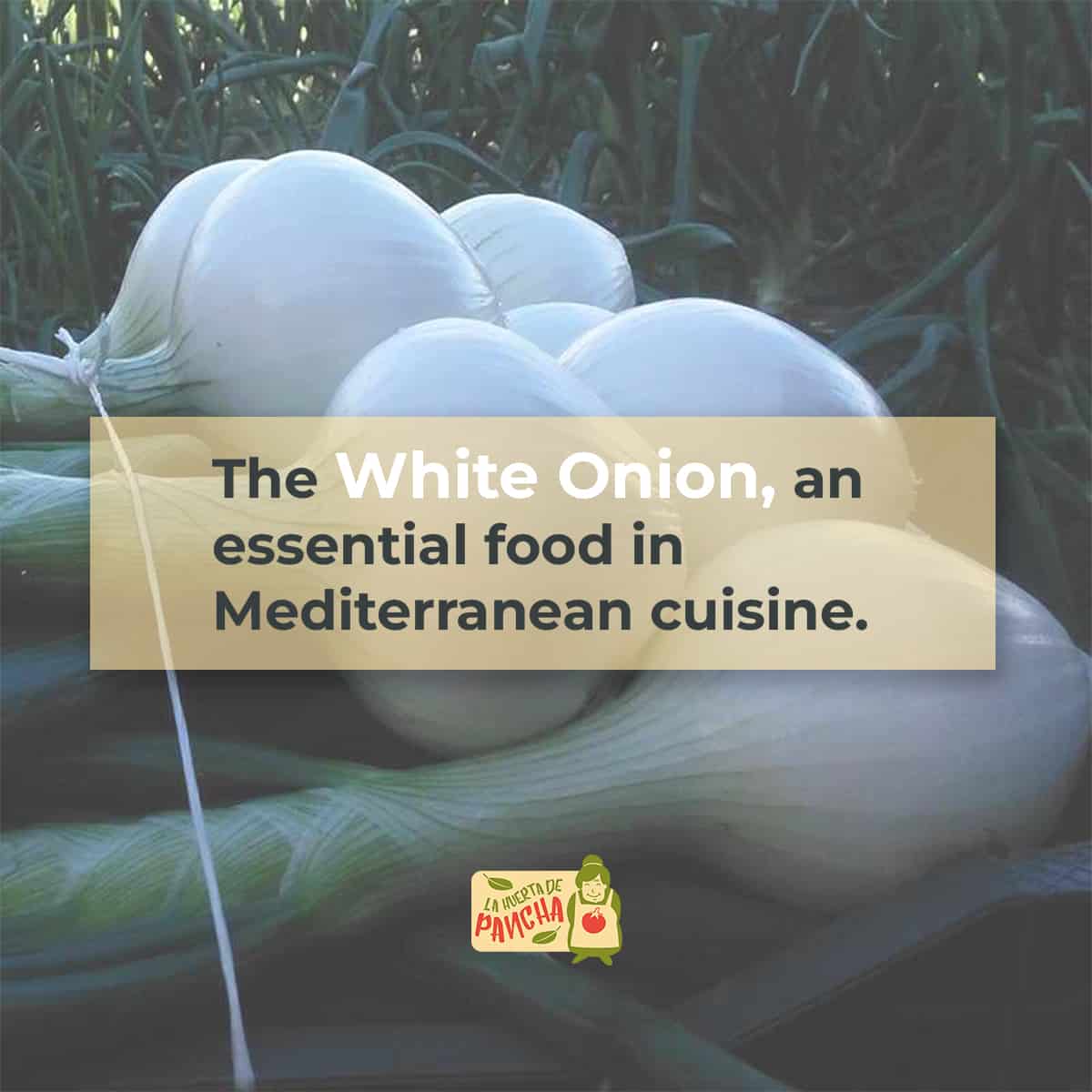 Mediterranean gastronomy is an art that further enriches our culture. A lifestyle based on well-prepared food rich in highly nutritional foods. If we stop to mention the products that cannot be missing in any kitchen, we must make a special mention of the white onion.
White onion is a staple for much of our dishes. In addition to being an important source of vitamins, it contains antirheumatic properties. At La Huerta de Pancha we grow onions outdoors, a method of production that gives the product a large caliber and a large stem.
This white colored onion can be eaten both raw and in stews. It is common to add this food to dishes as characteristic as gazpacho, salads or guacamole. It is also peculiar to taste the fried onion, a style of preparation that appears on the scene to delight the senses of all diners.
The white onion from La Huerta de Pancha is so rich and tasty that even the stem can be used to sauté, make scrambled eggs, add small pieces to salads and to flavor stews and broths.
In addition to containing vitamins and other properties, the white onion has qualities that stimulate the functions of the liver, gallbladder and pancreas. This is why buying white onions online from La Huerta de Pancha is synonymous with health and well-being.